Diesel Conversions Australia has made a 4JJ1 conversion possible to replace the ZD30 in the Nissan Patrol. They talk to us about the process, plus have partnered with AE Giveaways to give you the opportunity to buy a ticket and win a 4JJ1 converted Patrol!
Is the 4JJ1 the ZD30 replacement we've been looking for?
All four wheel drivers know the mighty Nissan Patrol. With that beefy driveline, the comfortable and practical interior, and the plethora of aftermarket parts available, it is no wonder that they have developed a cult following over the years.

There's just one problem, the very common ZD30 engine. Now look, while they're running they are just like any other engine. In fact, some people like them. The sad reality of it is though that the engine's lifespan is generally more limited than other powertrains. Here for a good time, not a long time.
The team at Diesel Conversions Australia (DCA) get the unfortunate task of swapping these engines out and the joyous task of fitting much better engines in their place. For a while now, they've been working on making it possible to swap the ZD30 for the world renowned 4JJ1 engine. This engine is commonly found in the Isuzu Dmax, MUX, Holden Colorado, rodeo and some small trucks and plant machinery.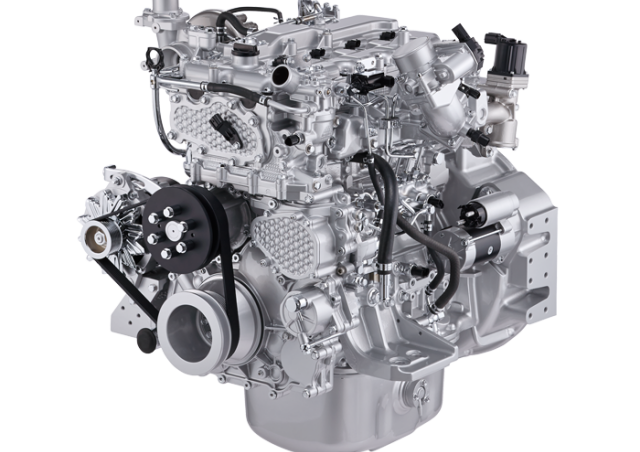 These 4 cylinder 3.0L diesel engines are known for their reliability and ability to make power (160hp+ standard engine with just a tune). The perfect alternative to swapping a TD42 in!
4JJ1 Pro's:
Light
Budget friendly (sub $5,000 to buy an engine)
Reliable (standard internal up to 250hp reliably)
Good power output standard (130hp, or with a tune 160hp-200hp)
Performance parts available to 500+hp
Economical (way better than the TD42)
Smaller in over all external size compared to zd30
The way DCA have managed to do this is by adapting the Isuzu gearbox bellhousing to the Nissan patrol 5sp gearbox by means of a billet aluminium adapter plate.
In the works currently is the RE4 adapter version so the 4JJ1 can be fitted up to the RE4 nissan patrol auto, so both manual and auto conversions will be covered. The way the adapters, wiring loom and engine mounts have been made is aimed at the DIY enthusiast so they can do the job at home.

For those that would prefer a drive in drive out option, the conversion will cost you about 25k, but that includes turbo upgrades, the engine, intercooler
Drive in drive out inclusions as standard:
Used 4JJ1 engine in good running order
44mm turbo upgrade
DCA front mount 600×300 intercooler and aluminium pipework
Dump pipe into fitted system
All wiring and dash functions working as factory
Functioning air con, power steering, charging system and fuel system
Engineering (in NSW)
Power upgrades available
Pricing of the above is $25,000 (auto is $2000 extra)
Many people spend a lot of money on decking out their perfect tourer or four wheel driving rig with every conceivable accessory for the factory engine to let them down. It is fantastic to see these sensible conversions being brought to the Australian market and giving peoples pride and joy a second, reliable lease on life!
For more information on the 4JJ1 conversion, visit Diesel Conversions Australia
Competition
Currently running, AE Co 4×4 in Riversone is giving one of these vehicles away to one lucky winner, and not just any patrol, one with a worked 4jj1 making 250hp and decked out on tasteful accessories. It could be yours for as little as $20! Limited entries, less than 2 weeks left to enter…
To enter the draw:
www.aegiveaways.com.au
Subscribe To Our Newsletter
Join our mailing list to receive the latest news and updates from our team.